Easy and straight opening system
Tear Rite is our company's simple opening system.
With Tear Rite, anyone can open a package.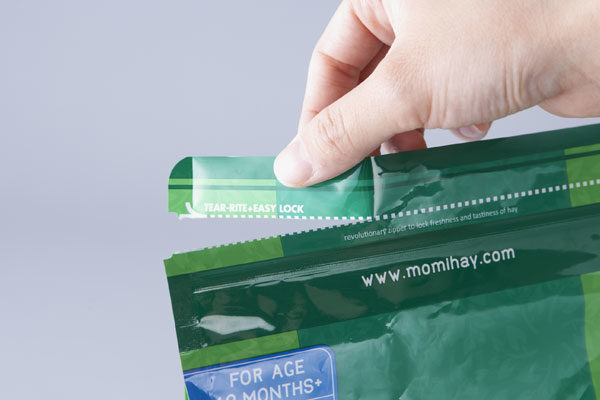 Tear Rite's straight opening system allows you to tear open the package with ease thanks to our company's specially manufactured film. With a notch on the package, anyone can easily open up the package without the need for scissors. It results in a straight and clean tear, allowing for the reuse of packages such as those with zippers.
---