Quality assurance service
Our corporate philosophy is "providing safe and reliable products." In order to achieve this, we are committed to implementing and strengthening of the clean environment and the thorough quality management in every step of the manufacturing process starting with the acquisition of raw materials. To help our clients in Japan and overseas easily understand our position on product safety and reliability, we have obtained the internationally recognized third party certifications. Furthermore, by meeting the high level packaging safety
International food packaging standard
BRC IoP certification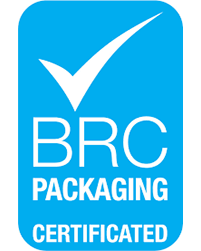 In 2015, we were the first Japanese company to obtain the BRC/IoP Global Standard for Packaging and Packaging Materials certification from the third-party inspection organization TÜV Rheinland Japan. The BRC IoP standard is a progressive food safety certification that is highly recognized around the world. By receiving this certification from a third party certification organization as a company working with food packaging and packaging materials, we have been recognized for producing products with a high awareness of quality and security as well as GMP compliance regarding food contact materials. Many clients also require this BRC IoP certification for their suppliers. Every Takigawa Group factory has obtained BRC IoP certification. All the products we manufacture and sell are provided to our clients under the world's highest quality control standards.
Quality Management System
ISO 9001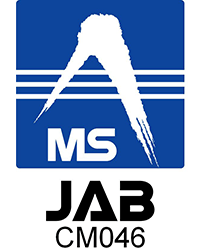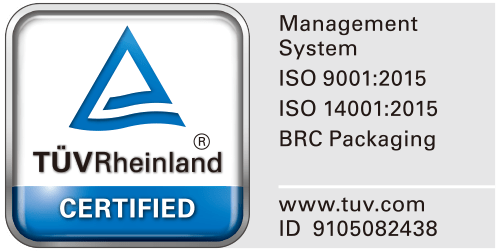 This is an international standard establishing the quality demanded by clients and society. It provides criteria for consistently offering integrated products and services that increase client satisfaction. As one of the most common management system standards, it has been adopted by over a million organizations in more than 170 countries worldwide. In order to consistently provide our clients with safe and reliable products that comply with the law, we are always making continuous improvements to raise our quality even higher.
Environmental Management System
ISO 14001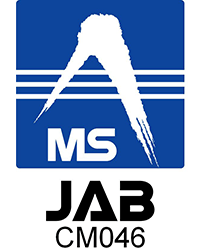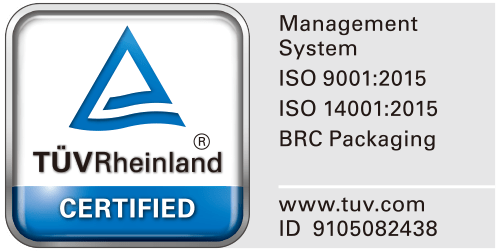 We aim to be an environmentally friendly company. To that end, all Takigawa Group factories have adopted ISO 14001, the international environmental management system standard established to minimize the environmental impact of our daily corporate activities. It is our goal to respond to the constantly changing environment and use various methods to protect it in balance with our societal and economic needs. We take the environmental problems companies face seriously, proactively use equipment and develop products with the goal of reducing our environmental burden, and make continuous improvements to even further reduce that burden and become a more environmentally friendly company.