Easy opening with the front strip
Front Zip is a product with a unique opening method. The package has a small strip that you can simply pull on to unseal the package.
Easy opening for consumers and easy filling for fillers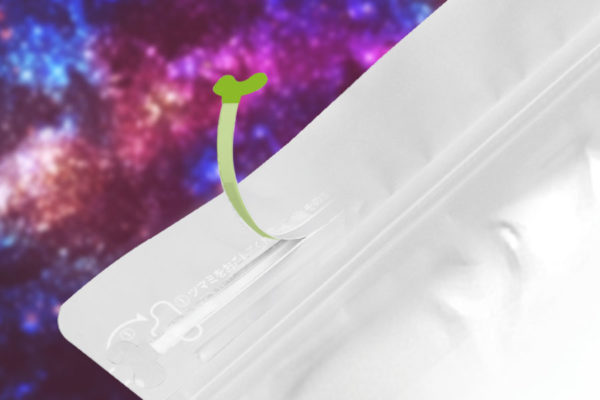 Not only can Front-Zip be easily opened by simply pulling on the strip, it also allows for the easy opening of normally difficult-to-open double layered packages without the need for scissors. Unlike the average zipper-equipped package, the only part of the package that becomes waste is the strip, meaning that you can open the package with peace of mind wherever you like.
Front-Zip supports double layer packages, optimizing filling by allowing you to widen the package's mouth. Additionally, because the Front-Zip is only on one side of the package, there no need to open-and-close it and no fear of objects becoming stuck in it, leading to more efficient filling.
---