The reliable open-and-close slider: the ultimate form of universal design
Slide-Rite sliders satisfy market demand for a "simpler, more convenient, and safer" packaging solution. Slide-Rite was designed to add the convenience to the package as food packaging.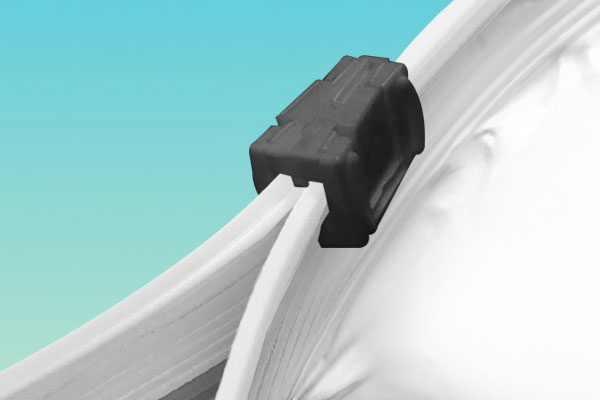 This is the standard slider. It can be used for a wide variety of packages from food to novelty purposes. The slider can be easily operated by men and women of all ages for a reliable seal.
Powder Slider with Particle Plow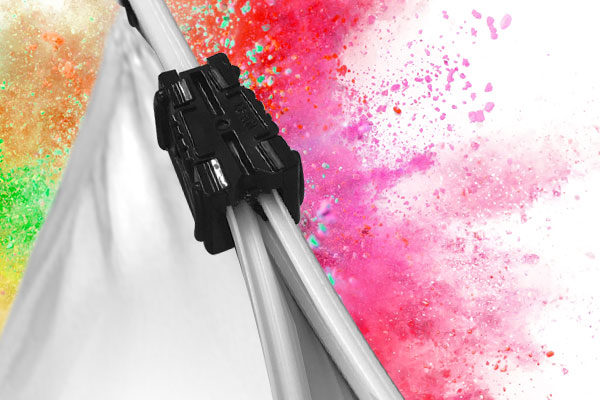 This is the slider for powdery products. It is specially designed to repel powder stuck in the track upon opening or closing the package. Different from the average powder zippers and slider, it physically removes the clogging by its plow, providing a safe and reliable seal.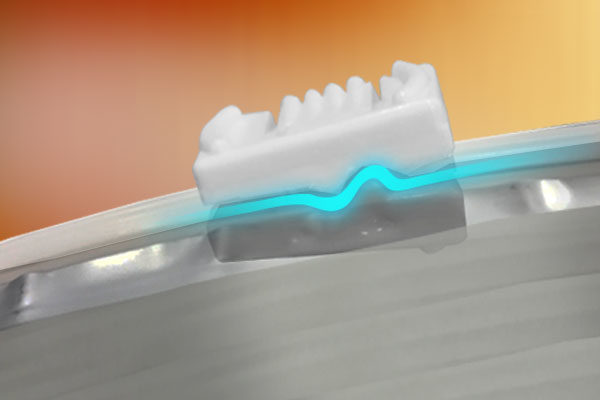 This slider is designed to solve the common problem with the slider used in the large packages. Sliders for large packages are prone to become warped and difficult to open and reclose. The "S" Slider has a unique shape that allows easy gripping and smooth sliding, enabling reliable sealing. "S" profile features locks grips the track tightly, enabling anyone to easily open or reclose packages with wide opening.
High quality and hygiene operation management is carried out from selecting raw materials to manufacturing. Therefore, it is an appropriate option for food packaging.
For food packaging, barrier materials are used for tamper-evident membrane. Once the package is filled, long-term safe storage of the food is possible.
You can select between a tamper-evident track to protect food after the package is filled, or a track without tamper-evident functionality to be used for novelty purposes.
---