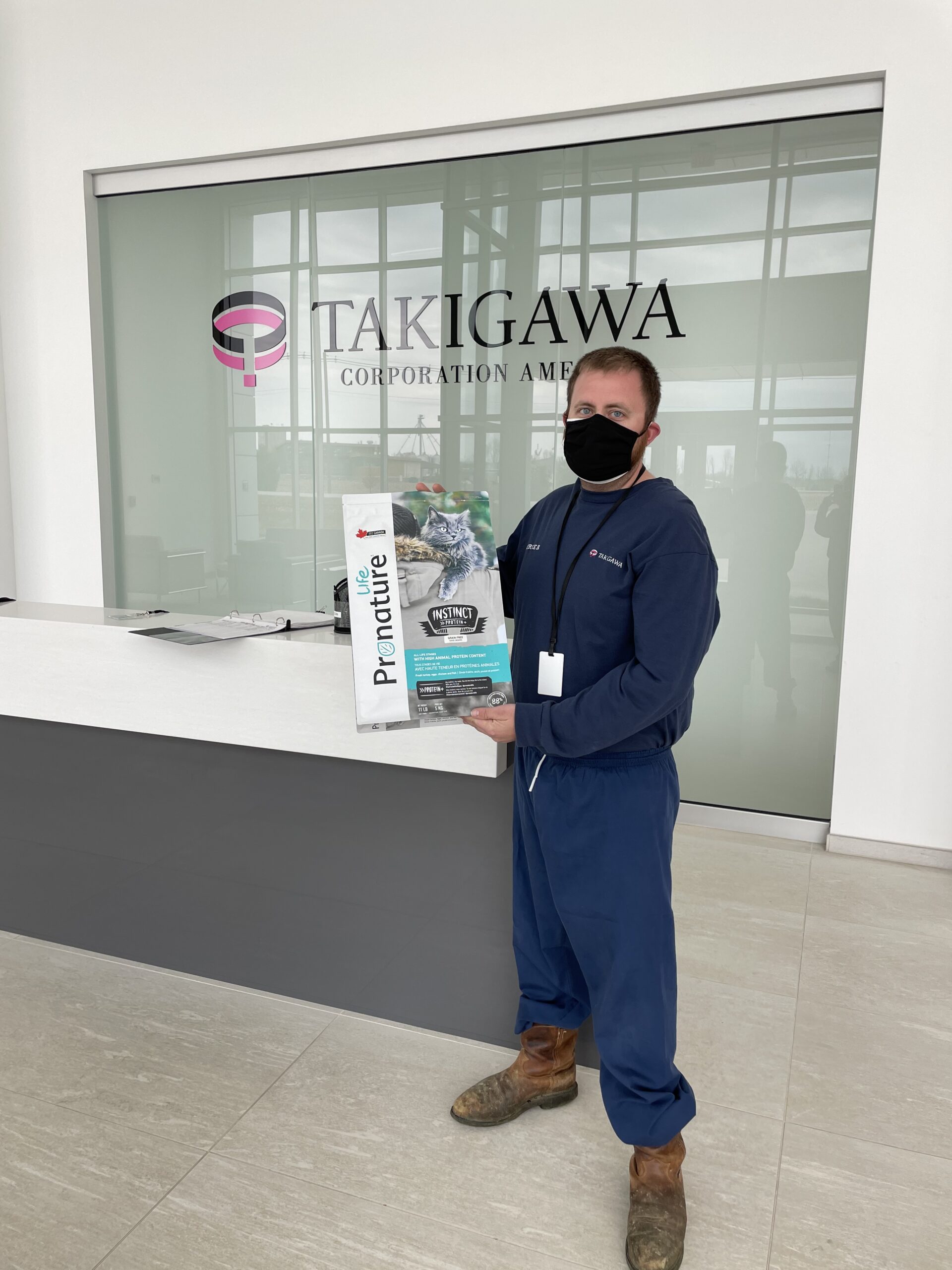 Say hello to Patrick Brown, one of our lead bag-making machine operators at Takigawa's plant in Bardstown, Kentucky.
Patrick is holding one of our recent creations for ProNature, a maker of premium dog and cat food.
To us, this is not just another colorful bag, it's a brilliant piece of flexible packaging technology. Notice the bottom of the bag. When filled with product the bag self-stands for easy shelf display. At the top, our Tear Rite opening system allows one to open the package with ease, thanks to Takigawa's specially manufactured film. Finally, the cat on the package almost looks three-dimensional, thanks to our proprietary matte varnish finish.
The result is a eye-pleasing bag that serves double-duty; protecting its contents while capturing the consumer's attention at the store.