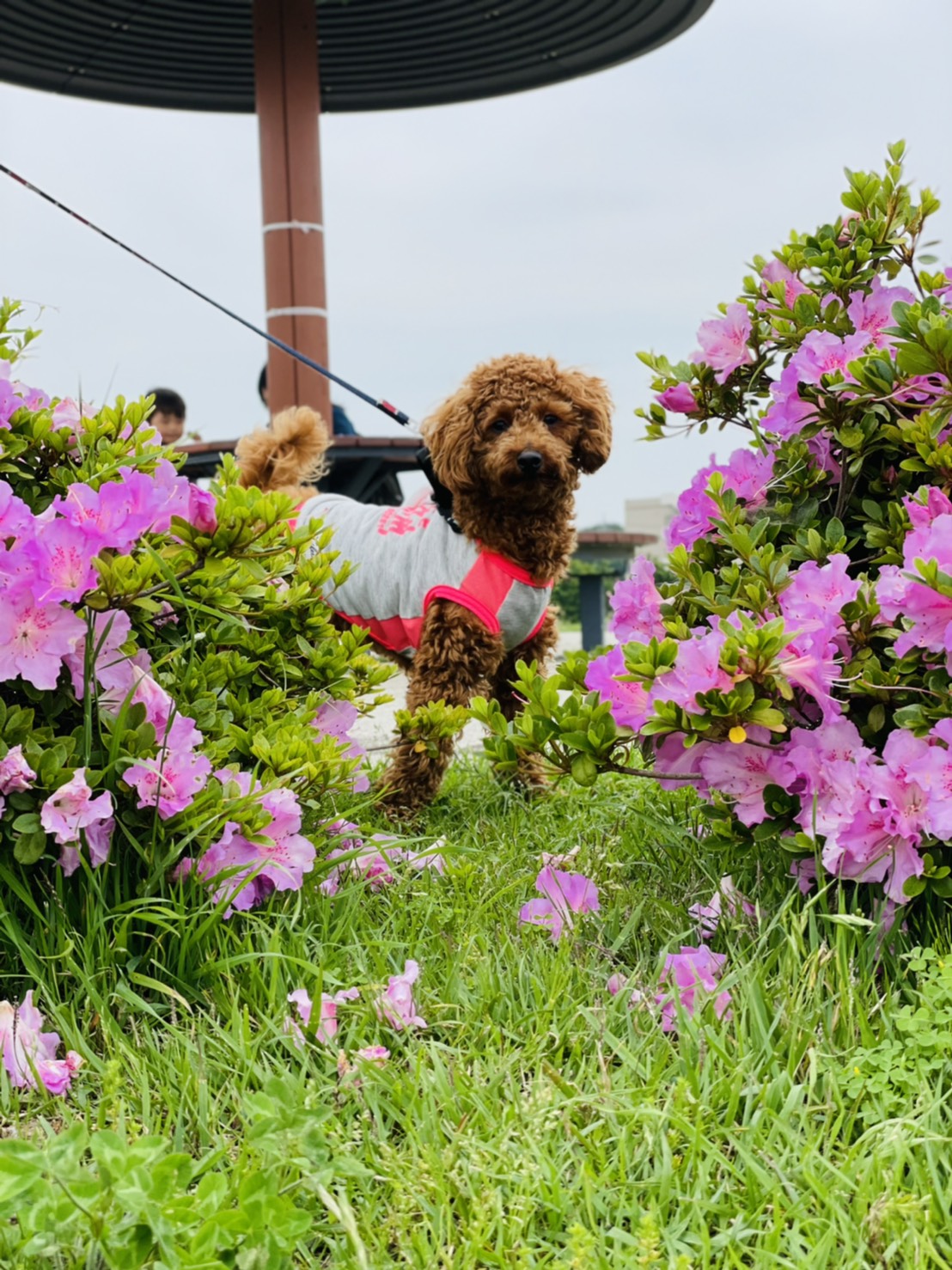 The love of a pet can be a powerful force. Our lead laminator Masaki Katsuhiko decided to get a dog after training in the States at our Bardstown, Kentucky plant. Seeing all the staff's dogs there, upon his return to Japan he decided to add a loving dog to his family.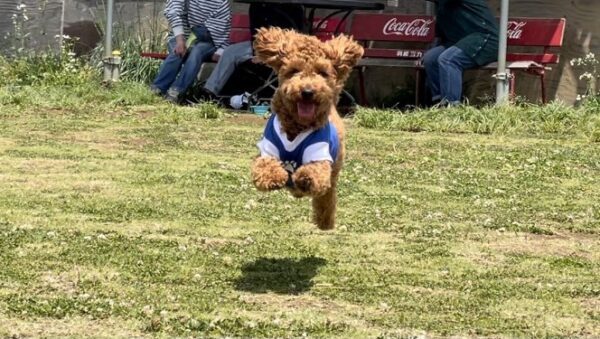 Meet Masaki's one year old toy poodle named Ku and our Pet of the Month! Ku loves other animals as well as all humans. When not running around she can be found munching on some of her favorite boiled chicken tenderloin. What a great addition to the family!
Toy poodles are cute, with curly hair. They are very sensitive animals, intelligent, energetic and outgoing. FYI – poodles come in three sizes, standard, miniature and toy. They originated in Germany where they were bred as retrievers for fetching ducks and other water fowl.