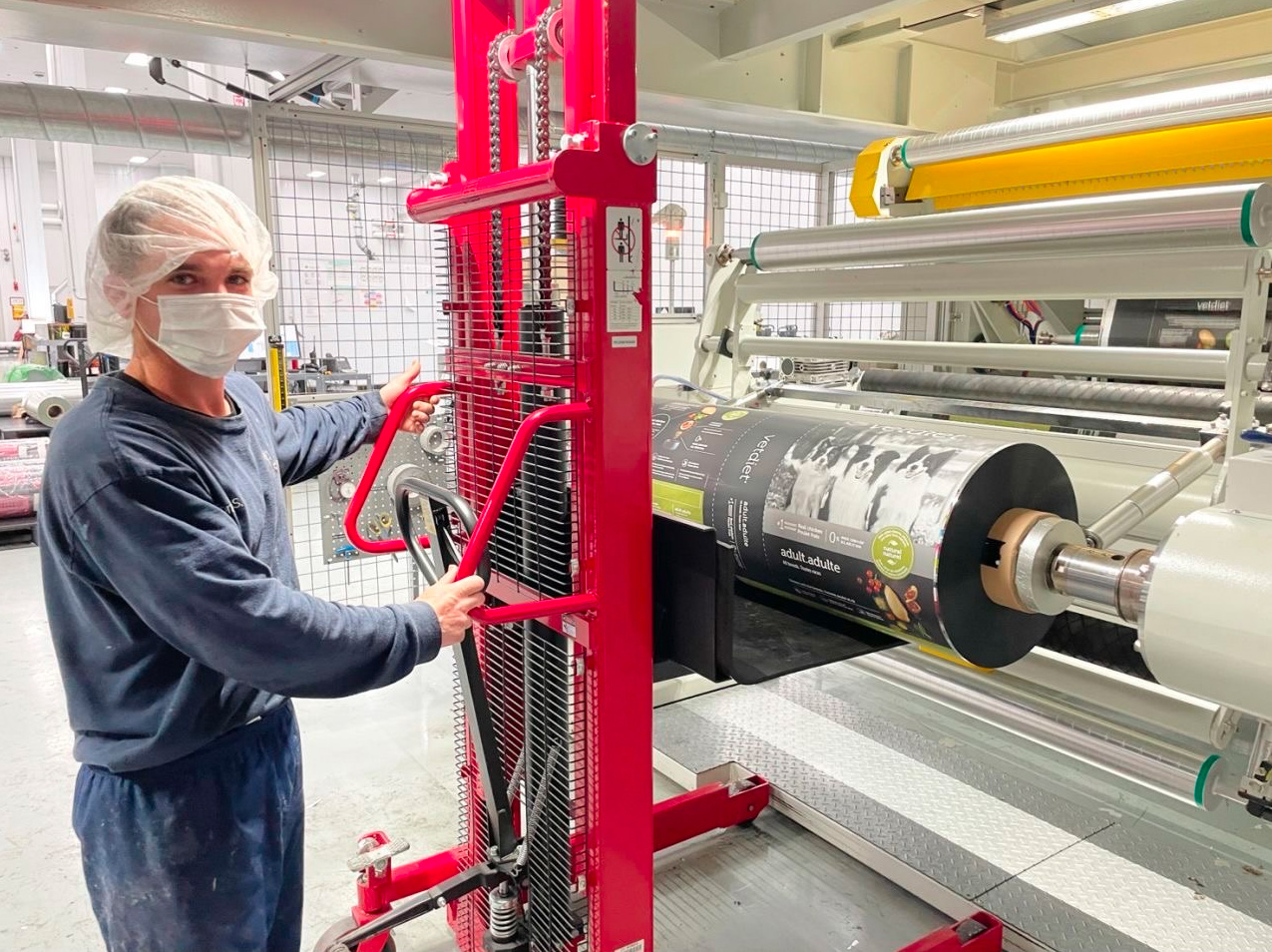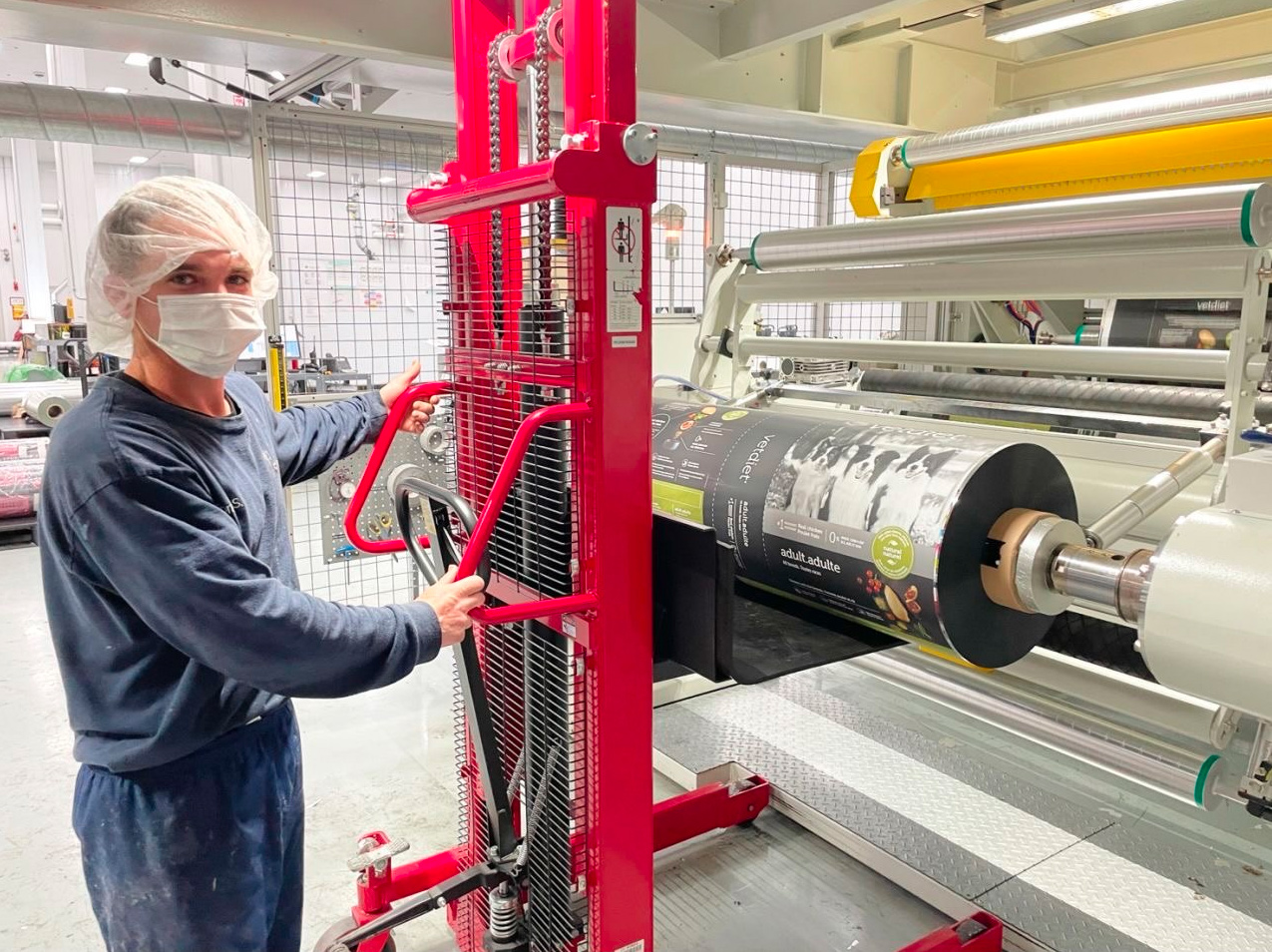 Here is lamination machine operator Tommy Settles with our new #Mondou bag coming off Takigawa's highly advanced #drylaminator. Tommy received his extensive training in Japan.
Lamination in #flexiblepackaging is a most important process. Two or  more plastic film  webs are combined using a customised adhesive. Depending upon what product protection is required, the substrates that make up the desired construction consist of multiple films to achieve maximum performance.
Laminating a client's packaging can be very complex in order to meet demanding distribution cycles and get the customers product to the end consumer in peak condition.