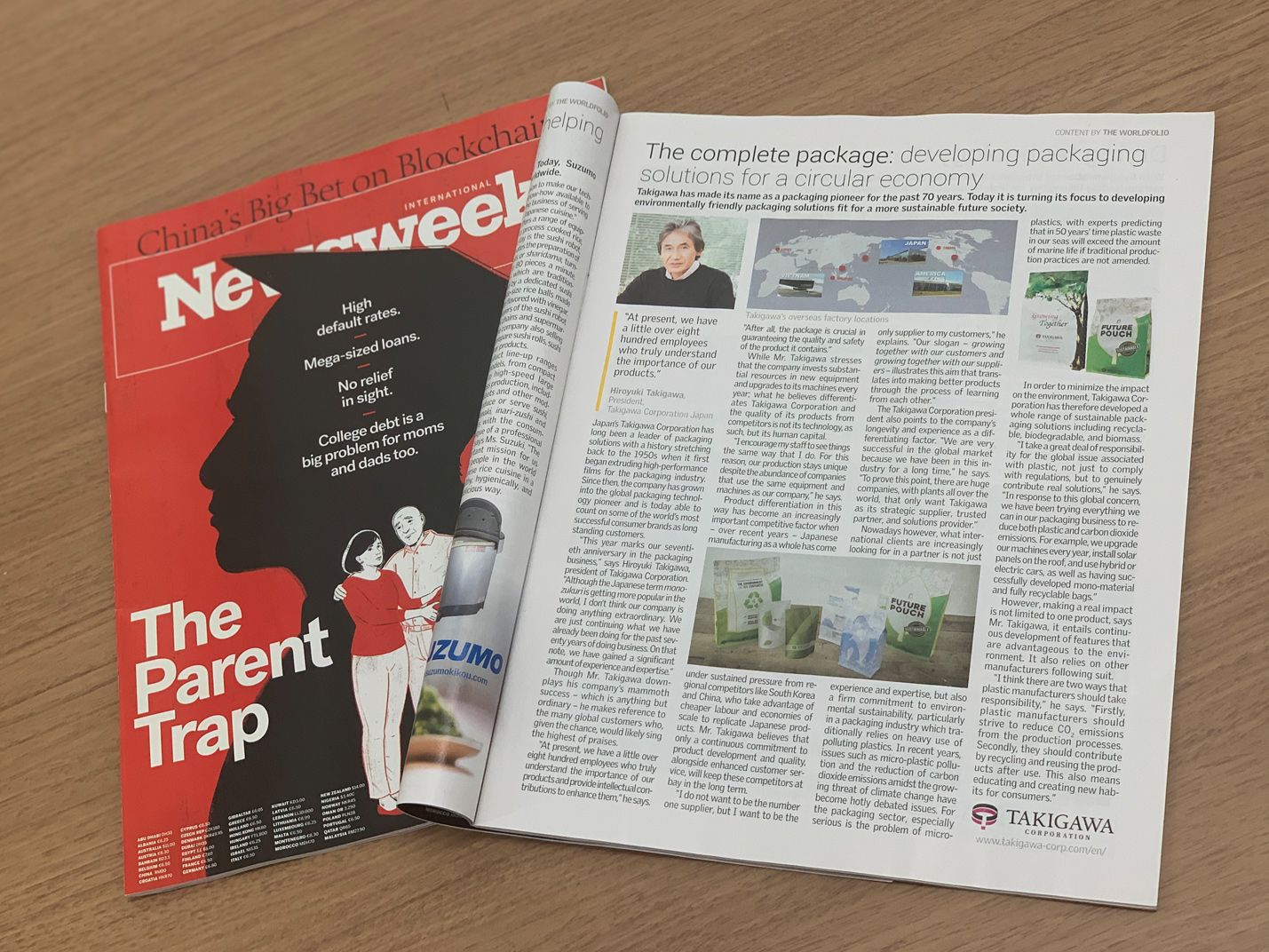 We're really stoked! In the recent international edition of Newsweek magazine, Takigawa is highlighted for turning its focus to sustainable packaging solutions.
In the article, our President Hiroyuki Takigawa talks about his company's long history and its commitment to a sustainable future society which includes Takigawa's flexible packaging,
Takigawa is committed right now to two things: reducing Co2 emissions from its production processes and two, making packaging that can be recycled after use. That means working with the public to create a new mindset.