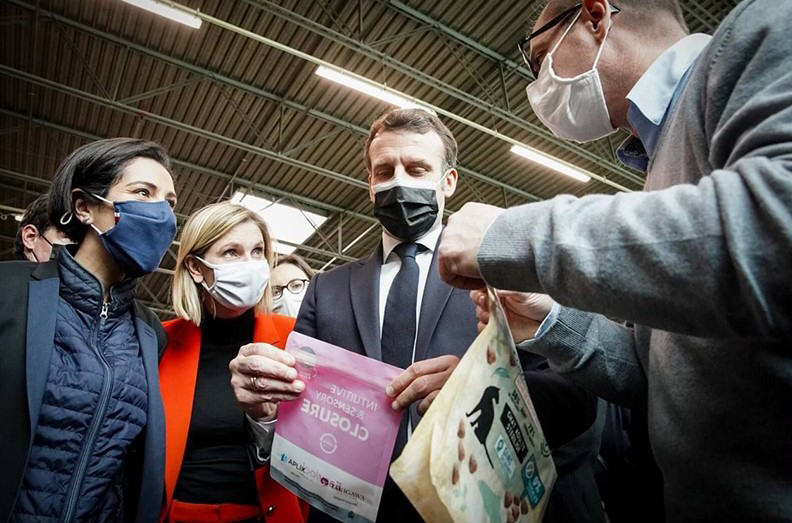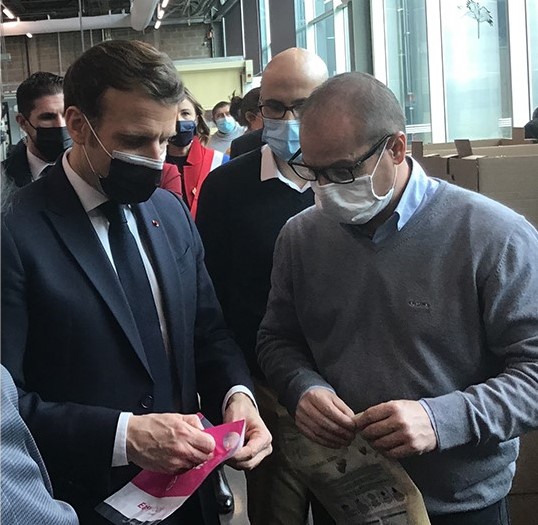 Everyone at Takigawa is thrilled by French President Emmanuel Macron's recent visit (February 11) to the Aplix plant in Le Cellier. While there, the President toured the facility, stopping to demo some of the company's innovative packaging closures. Macron met the team producing Easy Lock™, opening and closing the innovative closure.
Takigawa utilizes the Easy Lock™ by Aplix closures in many of their flexible packaging solutions. Easy Lock™ is a product that uses a micro-hook system, the zipper having many micro-sized hooks on both sides that lock together to seal the package. The result is an advanced closure that never misaligns, doesn't jam, closes with minimal pressure and makes a pleasant sound upon unsealing.
Half a world away in the US, Aplix is Takigawa's valued supply partner for Easy Lock™closures, obtaining them from their Charlotte, North Carolina facility for use in our Bardstown, Kentucky plant.