We participated in the
Propak Asia  from June 12 until 15.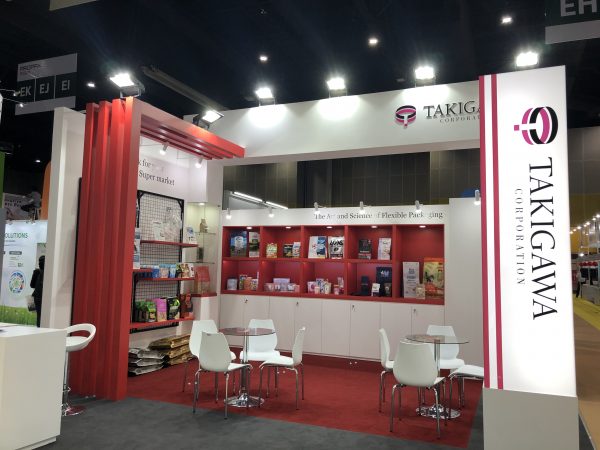 Many countries and regions including Japan, the USA, China, Korea, East European countries etc. participated in Propak Asia 2019. When it comes to visitors' nationalities, it expands far to Middle East countries, African countries, East and West European countries, South and North America, Oceanian countries following Malaysia, Philippines, Singapore, Japan and China as the top 5 countries. We welcomed many international visitors to our booth this year too. Our booth displayed various types of Takigawa packages with the following three different concepts;
1/ Shelf display as seen at retailor shops or stores
We created a display corner like you see at a retailer shop or store.
In this corner from small to middle sized bags with hanging hooks or bags with practical handles were displayed.
Flat bottom bags were also displayed in shelves tidily thanks to its square shapes in the bottom gusset. Visitors could confirm the advantage of each bag and could develop their own image on how their bags look like in stores and what kind of bags they are looking for. We will continue our goal to meet the various requirements and needs of our customers.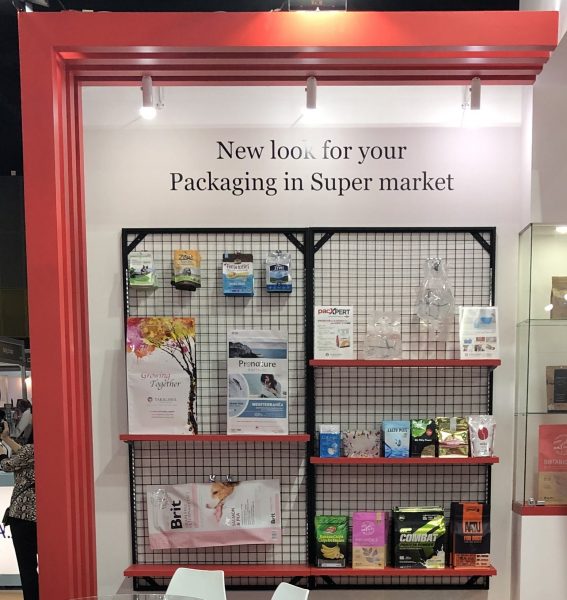 2/ Recyclable bags
Today, there is no doubt recyclable bags are one of the hot topics globally in the flexible package industry. We also displayed our recyclable bags and explained to every visitor to our booth about our solutions. Many visitors showed interest in our sustainable packages. We will work on further development of our environmentally friendly packages while, at the same time, continuing to maintain convenience and quality.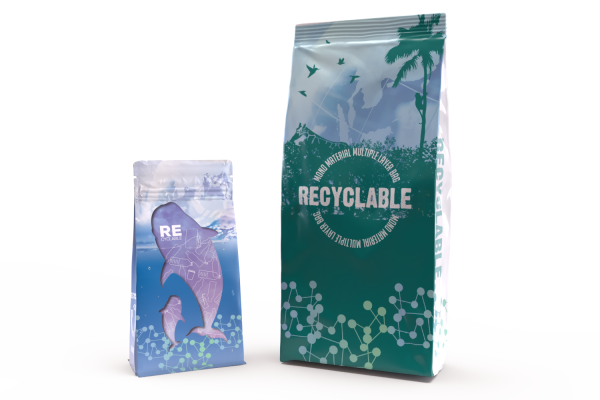 3/ Display according to industries and bag contents.
We have created a group display of bags by categorizing each industry such as pet foods, agricultural chemicals, protein products, cosmetic s etc. Visitors checked bag formats and specifications and discovered the beautiful finishing that we can provide with our bags. In particular, pouches with digital printing made for promotional purposes attracted many visitors thanks to their beautiful designs and convenience of being able to be used repeatedly. We will keep providing appealing packages with excellent functionality and convenience as well as beautiful looks.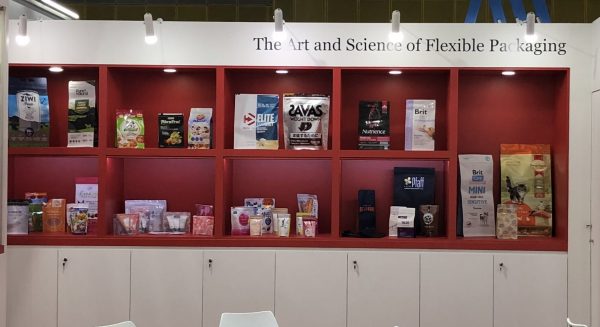 Thank you so much to all the visitors who came to visit our booth at Propak Asia 2019!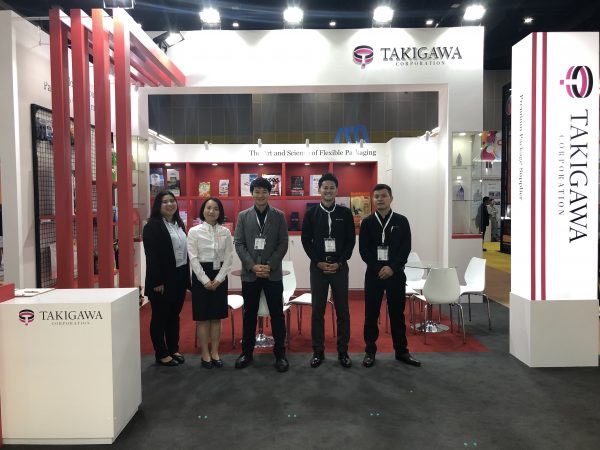 ————————————————————————————————————————————-
We will participate in Propak Asia held in Bangkok, Thailand from June 12 until 15, 2019.
In need of the reduction of environmental loads, there is a growing demand for environmentally friendly packages among the consumers.
TAKIGAWA CORPORATION has been developing various types of recyclable packages.  Please drop in at our booth and try our developed products.
Venue: BITEC – Bangkok International Trade & Exhibition Center,
88 Bangna-Trad Road, Bang Na, Bangkok 10260, Thailand
(10:00-18:00)
Booth:Hall 106- Stand no. EH11