Disasters Goods
Japan is a country that experiences a lot of natural disasters, even when looked at on a global scale. There is the possibility of numerous kinds of disasters, such as earthquakes, typhoons, and tsunamis. Our company offers support in preparing for various disasters with our products.
Recommendation to Disasters Goods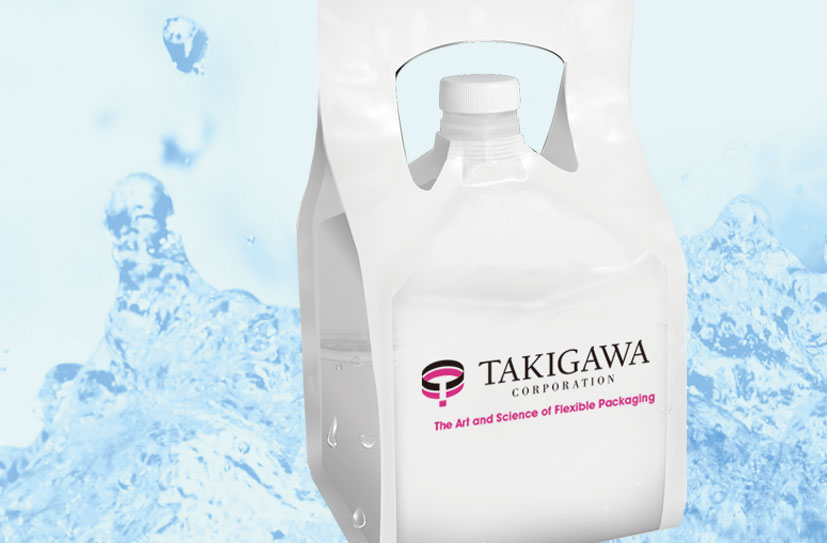 PacXpert
Easy to pour

PacXpert is a bag specially designed to be easy to pour from and convenient to use despite being made of soft material.

Show Detail
FAQ
I want a water supply bag
With our pack expert is more convenient and easier to use than a conventional water supply bag. The pack expert, in pursuit of an ease of use and ease to pour, will protect precious water at the time of a disaster. A string can be added and enclosed as an option so that you can carry it over your shoulder.
I want to run a campaign
You can create bags with hazard maps and evacuation centers for local governments and areas printed on them from small quantities or more. You can also store hemostasis kits inside bags that have methods of hemostasis printed on them.
I want reserves like blankets, but don't have the space
In the disaster risk reduction industry, our company has acted quickly and developed a specialized bag that stores blankets in a vacuum package. Space can be reduced with the vacuum package and can be stored for a long period of time.
---